Malaysia, also known as the Wild East, is one of Asia's most precious gems when it comes to an authentic Malaysia holiday experiences. Not only does it boast rich culture and history but it is also blessed with wonderful natural sites such as pristine beaches, idyllic islands, lush forests, and diverse wildlife. It also offers equally remarkable man-made tourist attractions that include stunning architecture, villages and theme parks.      
Being such a dynamic and action-packed destination, Malaysia will undoubtedly live up to every traveler's expectation!      
Here are the 5 Best Places to Visit in Malaysia:   
   1. Pangkor Island, Perak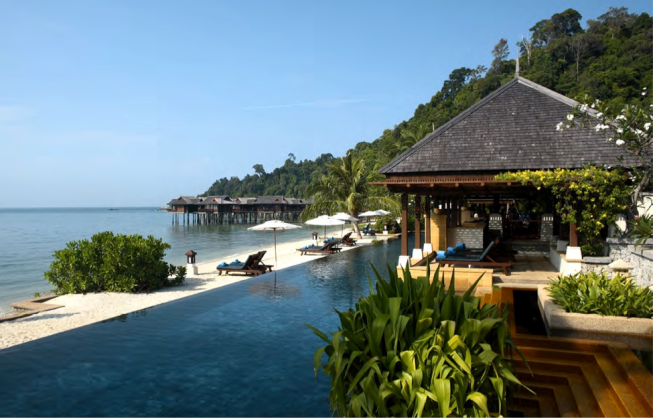 Let's start off with the more laid-back side of Malaysia where you can be away from the hustle and bustle of the major cities and the crowded coasts of Langkawi and Perhentians. Here you can immerse yourself with the serenity of the island, enjoy the panoramic view of the sea, make friends with the locals and even go for an underwater adventure in the nearby diving spots of Giam and Mentagor.      
Going to Pangkor Island is easy and is not as complicated as the other beaches. From Kuala Lumpur, you can go to the ferry port in Lumut via a bus or a private car. From there, you can ride a ferry between the hours of 7AM to 8:30PM. The ferry travel time usually lasts around 35 to 40 minutes. Upon getting there, you can rent a scooter to go around the island or you can hitch a ride on the popular pink taxis.     
There are many types of available accommodations in the island – suitable for budget travelers as well as those who are willing to splurge. Food choices is also in abundance and you can enjoy having them at reasonable prices. All these and more makes Pangkor Island the perfect destination for Malaysia holiday 2019.
2.   Kota Kinabalu, Sabah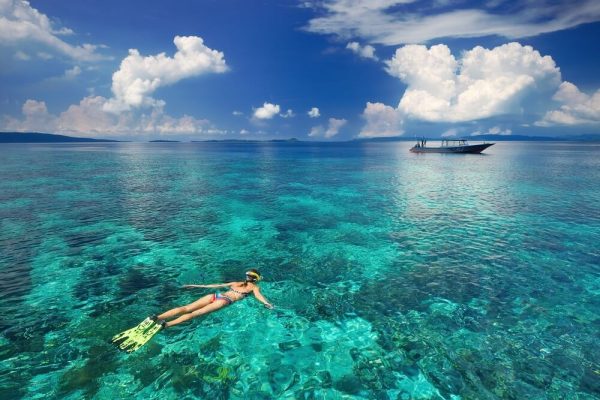 From an island, let's now move on to a place of history, arts, culture, music, and culinary diversity. While being a city of high-rise condominiums, shopping malls, and business districts, Kota Kinabalu has managed to keep its vibrant character, preserving the old-world charm and its traditions.  
You can reach this gorgeous city by flying in to Kota Kinabalu International Airport which is about 20-40 minutes away from the city central via taxi. Getting around is easy as aside from taxis, you can hail a Grab (Asia's Uber counterpart), or take a bus. Among the popular attractions you shouldn't miss are: Kota Kinabalu Mosque, Atkinson Clock Tower, Mount Kinabalu, Signal Hill Observatory, Lok Kawi Wildlife Park and the KK Waterfront.
The list goes on as this city is rich in activities and fun things to see and experience, making it one of the best places to visit in Malaysia.
Also Read: Malaysia Holiday 2019: Places to Visit For A Weekend Trip
3. Malacca City, Malacca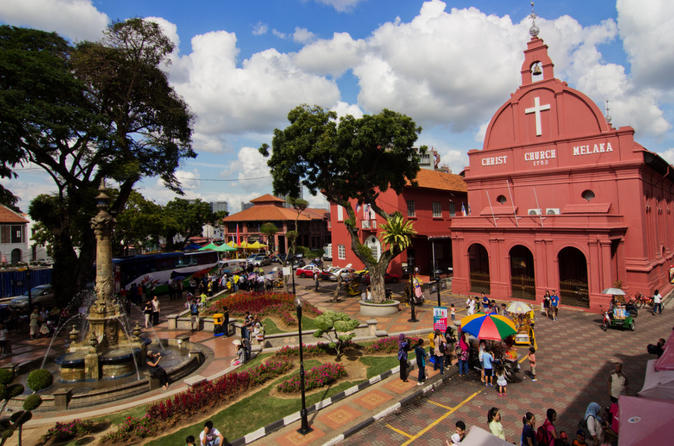 This is another city with a distinct vibe and character as it oozes with history, being formerly under the control of both Portugal and the Netherlands. If that's not historic enough, Malacca was also the seat of power of the "Golden Age" of Maya Culture during the 15th century. Coming from the country's capital, Kuala Lumpur to Malacca is quite easy as you can rent your own car, hire a taxi, take the train or if you want to fly in directly, and arrive at Malacca International Airport.
Just like most cities in Malaysia, getting around is quite easy as various means of transportation are available. Today, it is considered a quaint little city with an amazing heritage as evident in its streets, architecture and traditions. Be sure not to miss these wonderful Malacca sites: A'Famosa Fort, St. Jonker Street, Paul's Church, Stadthuys and Malacca Sultanate Palace.
 4. Legoland, Johor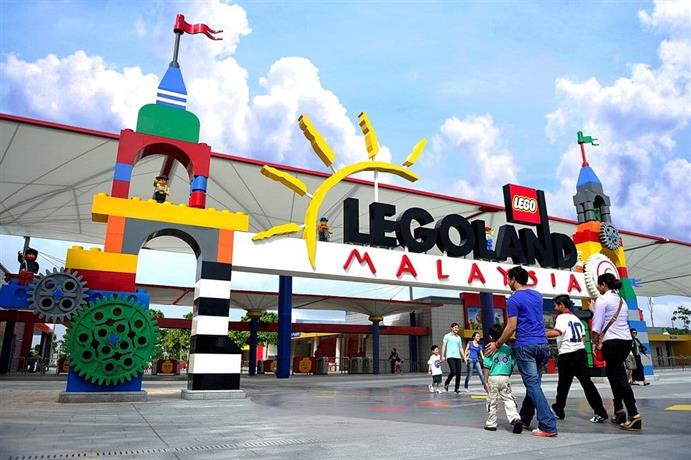 Now it's time for Malaysia's first international theme park! Located near the border, this awesome place is also easily accessible from Singapore via bus and is about 6 to 7 hours away from Kuala Lumpur by land. However, travellers can also fly in via Senai International Airport which is about 30 minutes away from the theme park. Opened in 2012, Legoland offers some serious fun to children and adults alike!
They have more than 70 lego-themed rides, shows and attractions. The area is divided into 8 sub-themes including Lego Ninjago World, Lego Kingdoms, and Land of Adventure. Ticket prices starts at RM 185 or about $45. The park is open from 10AM to 6PM from Sundays to Fridays and 10AM to 7PM on Saturday. So much fun and adventure awaits at Legoland! Make sure to tick this one off of your bucket list during your trip as this theme park is a must-visit destination for Malaysia holiday 2019!
5. Petronas Twin Towers, Kuala Lumpur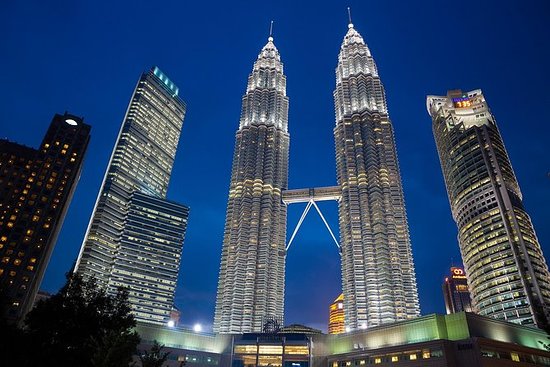 This is a classic Malaysian experience that is surely not to be missed. The buildings were originally built to house the country's national petroleum company. The construction was finished in 1998 and today it stands proud, serving as Malaysia's major landmark 1,483 feet tall at 88 stories each. The skyscrapers are also famed for the bridge in between them connecting the two.  
From Kuala Lumpur International Airport, there are three ways to get to the Petronas Twin Towers: by taxi, by train or by bus. Travelers can easily locate the popular tourist spot where they can take beautiful Instagram-worthy photos of the building and some selfies too! Some tourists go once in the day and another time at night to capture the stunning beauty of the buildings.
You can also enter the towers and access the 86th floor where the observation deck is, where you can admire the amazing view of the whole city from a great vantage point!  As the country's tagline goes, "Malaysia Truly Asia", indeed it is! Everything you are looking for in a vacation is here.
Don't miss these five best places to visit in this wonderful country and for sure one trip will not be enough as the captivating Wild East will keep you coming back for more!
Malaysia Holiday 2019: 5 Best Places To Visit During Your Travels