Melaka can be easily reached from Kuala Lumpur via various transfer modes. Taking flights to this city is easy and quick; also, Melaka's airport connects to the international airport in Kuala Lumpur. If you prefer ground transport, then taking the bus, car, or taxi transfer will be feasible for you.
Let's Go!
Don't waste your time queuing up for bus tickets. Get them online here.
Need some help on planning for your upcoming holidays? Check out the latest calendar here.
The school holidays in Malaysia are a great opportunity to spend time together as a family. It should also be a time when you expose your children to various educational and interactive activities that can help their development and increase their knowledge. Apart from that, it should also be fun and relaxing, as a treat for your children who've worked hard all year at school.
If you're having a hard time making up your mind, here are some destination ideas to help you along the way:
The National Science Center
The National Science Center is located about 20 minutes from the center of Kuala Lumpur atop a hill. It's green domed main building houses many interactive exhibits covering various scientific fields, including physics, chemistry and biology. Visitors are allowed to participate in simple experiments and even have a 'moon walking' experience.
The National Zoo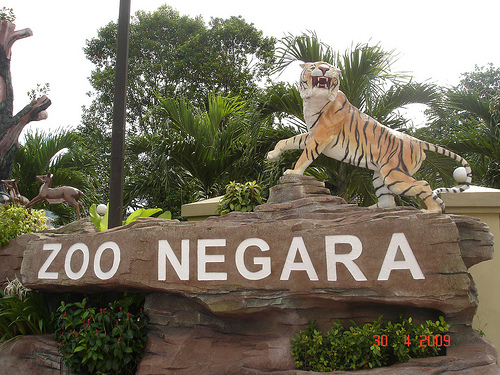 There's no better way to teach your children the importance of nature and the environment than by letting them visit the National Zoo. Not only will your children be able to view a host of local animals, they'll also be able to see animals from other regions of the world. There are more than 470 species of animals divided into 16 exhibits, so you can spend the entire day there.
Kidzania
Kidzania is a theme park dedicated to exposing young children to various careers in the adult world. Here kids learn what it's like to work as firemen, surgeons, lawyers, policemen, photographers, pilots and more in mini replicas of office buildings fire stations, post offices and the like.
Sunway Lagoon Theme Park
This water park is one of the most popular destinations for families in the Klang valley and covers an extensive area. The park is divided into five sections namely the Scream Park, Amusement Park, Extreme Park, Water Park and Wildlife Park. There are plenty of activities to choose from, including wet and dry rides.
Aquaria KLCC
For an unforgettable underwater experience, you can head on over to Aquaria KLCC aquariums that feature over 5000 types of fresh water and sea creatures including sting rays, tiger sharks, coral fish and seahorses.
With so many things to do, why not start planning your family trip for the upcoming school holiday early, so that you can get the best deals and places available.