Malaysia is known for its phenomenal natural landscapes, rich cultures and ethnicities. The megadiverse flora and fauna stretching naturally over the tropical nation made up an abundance of enthralling holiday destinations. It is also a wonderful place to witness multiracial communities living in harmony and blending their long-standing traditions onto daily lives.
Encapsulated with a melting pot of cultural heritage and natural beauty, Malaysia is surely a wonderful getaway that will captivate your heart and soul.
Here are the top Malaysians destinations you have to visit in 2019: 
1.George Town, Penang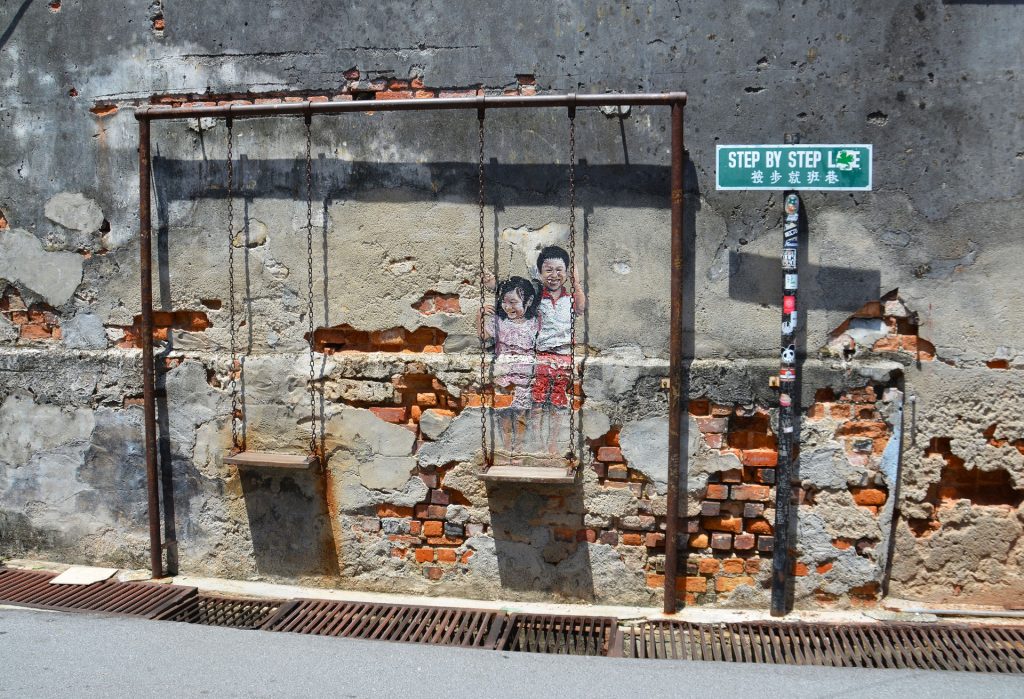 Inscribed as a UNESCO World Heritage Site, George Town is the proud embodiment of Penang since 2008. With a steep cauldron of history, George Town is definitely one of the most interesting and colourful cities to visit during your holiday in Malaysia. Experience strolling around town as if you are in an open museum with over 12,000 old buildings consisting of authentic colonial government buildings, jetties and Chinese shophouses everywhere you turn your head to.

George Town is also well-known for its astounding street arts decorating the crumbling walls of heritage buildings. This government-commissioned project exhibits showpieces of the town's history and its people from various local and international artists. Have some fun with a mission game to spot every piece of street arts using available maps or by joining any street art tour with a local!

Complete your getaway by appeasing your hunger on this land of flavourful delights. There is nowhere else in Malaysia that can compete the number of gastronomic street food in Penang. With plenty of choices at affordable prices, you will only crave for more! 
2. Pulau Perhentian, Terengganu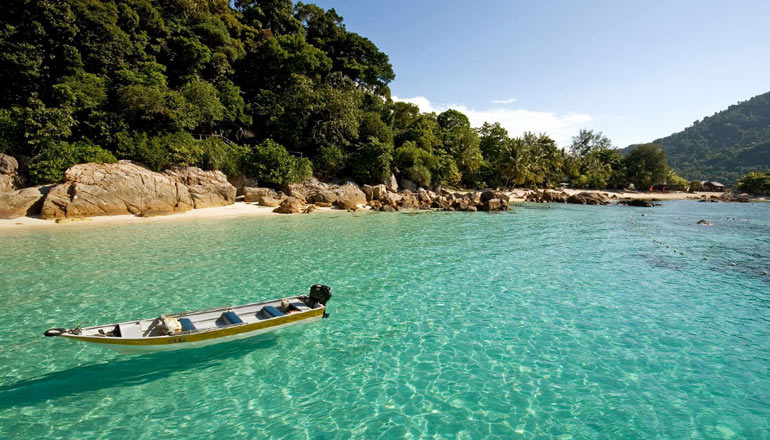 Historical land is not in your getaway list? Enjoy a serene trip at one of Malaysia's most beautiful beaches, Pulau Perhentian. Located in Terengganu, Pulau Perhentian is famous for its coral edged islands with crystal clear water calmly waving against the white shore. This pristine archipelago consists of two small islands which are Perhentian Besar and Perhentian Kecil, popular among families for its higher standard abodes and younger backpacker crowds respectively. 
Beside its tranquil ambience, Pulau Perhentian also offers a wide range of adventurous activities for you to spice up your holidays such as jungle trekking, snorkelling, scuba diving and more!
A word of advice: avoid visiting the island between March and October since most hotels and guesthouses are closed due to the Eastern Monsoon.
3. Cameron Highlands, Pahang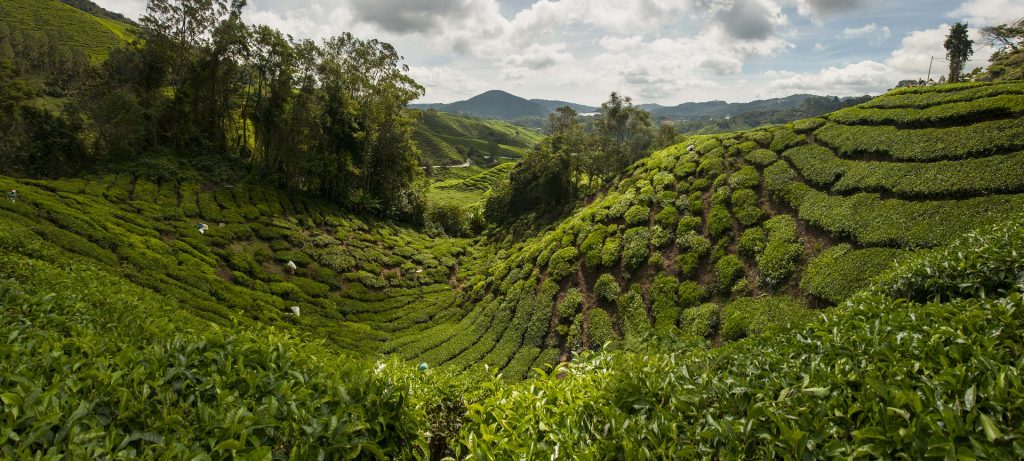 Now, it is time to go uphill and escape from the heat of lowlands at Malaysia's chief of tea and flower producer, Cameron Highlands! Witness the beauty of tea plantations sprawling its peridot greenery over this land of fresher climate and let it takes your breath away. You can also take the chance to have a high tea while enjoying the rolling hills view.  

The sui generis microclimate weather allows strawberries to be cultivated all year round. Most of the farms offer strawberry picking by hand which is one of the most prominent attractions among tourists. Be sure not to miss that and many other activities that Cameron Highlands has to offer such as strolling in a lavender garden, choosing your own prickly plants at a cactus centre, getting closer to vibrant butterflies at the Butterfly Farm and more, making it one of the best holiday destinations to visit in 2019!
4. Kuala Lumpur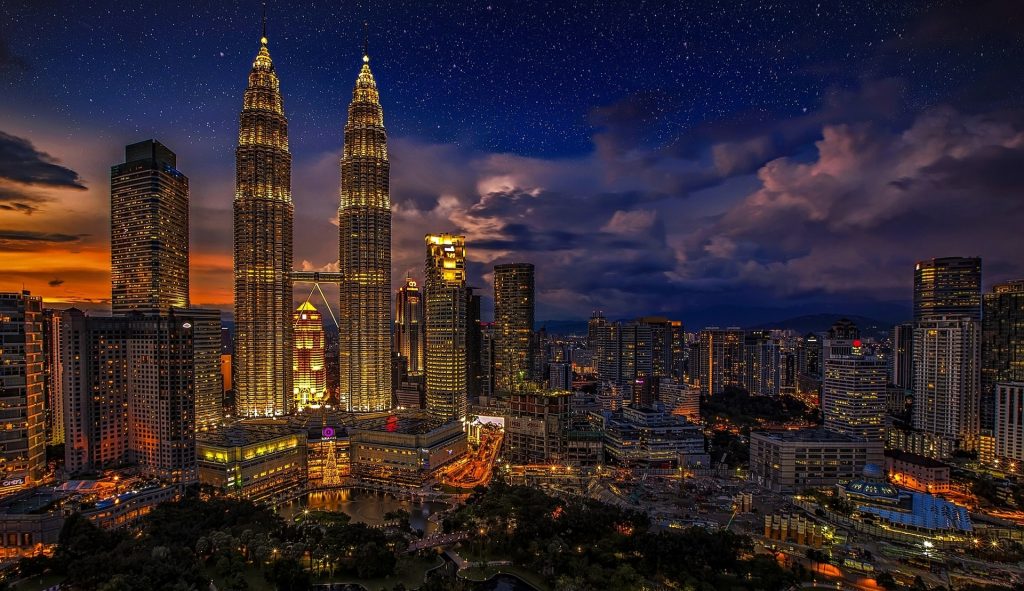 Your trip will be amiss without a compulsory short visit to the country's capital and largest metropolitan, Kuala Lumpur. Throbbing with energy, this heart of Malaysia is decorated with countless sky bars that scintillate the cityscape at night. To get a perfect experience, you should go to Ampang Lookout Point where you can catch a sight of the whole city shimmering its dazzling light. You can even spot Genting Highlands from up there!
This city of glory offers aplenty shopping and dining spots from luxurious to affordable ones. There are numerous shopping malls for you to shop to your heart's content as well as multiple night markets to find affordable souvenirs and more if you are travelling on a tight budget.
You can also enjoy your short getaway by watching a free multi-cultural live performance at Malaysia Tourism Centre (MaTIC) before boarding the KL Hop-On Hop-Off bus tour located nearby. From there, you will be able to travel to around 30 tourist destinations with a minimum one-time fare. There are so many things to do in Kuala Lumpur hence adding to all the more reasons to visit this amazing city in 2019!
5. Kundasang, Sabah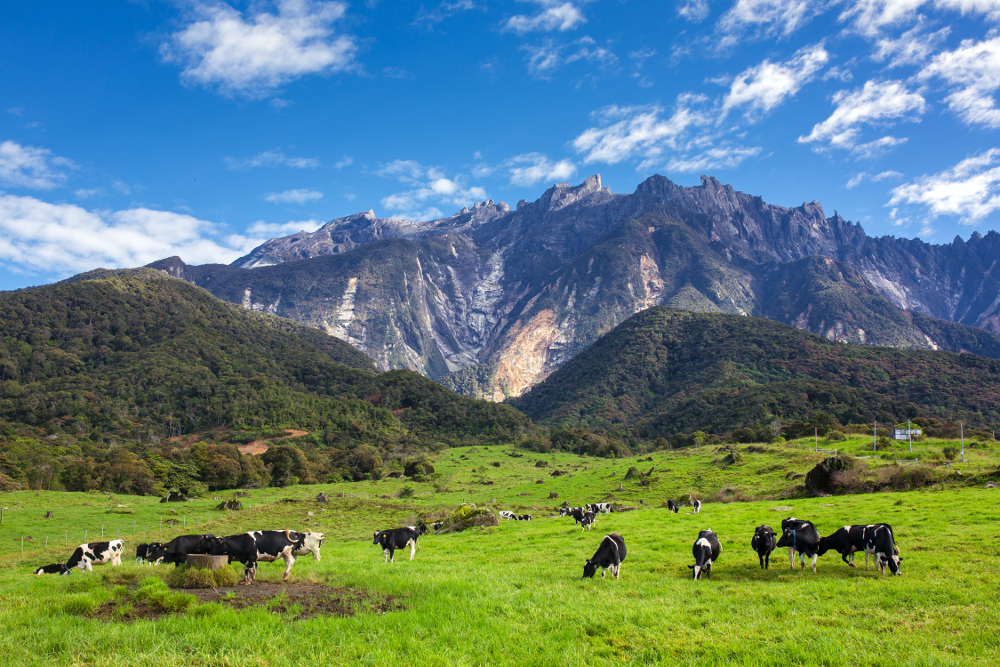 If the bustling spirit of the city doesn't wow you enough, it is time to enter a slower pace of life and witness a quaint lap of nature through rose-tinted glasses. Experience a tranquil holiday in Kundasang – an obscured land of untouched natural beauty. Located approximately 3 hours away from Kota Kinabalu, Kundasang doesn't offer much in terms of public transportation in which why you will have to opt for a road trip. Fret not because it will be an unforgettable one, especially when you are being chaperoned by the enchanting view of the preserved land.

Kundasang is all about enjoying a recluse yet fun life. You can have a short visit at Desa Dairy Farm which is also known as the Little New Zealand of Sabah with its thriving green hills and Holstein Friesian cows. Then, heat off that morning breeze with a sip of Sabah's finest tea at Sabah Tea Garden while appreciating the magnificent view of tea plantation. Trigger your adrenaline rush with tandem paragliding where you can glide over the majestic mountains and beyond, engulfing the sublime nature from a bird's point of view.

Nighttime is the most anticipated moment of your stay. Did you know that Kundasang is one of the few places in the world to spot the mystical view of Milky Way? That's right! Gather your loved ones and spend some quality time stargazing at the glorious galaxy's appearance before your own naked eyes. All that and more on this land of ethereal beauty – Kundasang.
Make sure to put these stunning getaway destinations in Malaysia into your 2019 travel bucket list and experience a thrilling holiday like no other! 
Malaysia Holiday 2019: Top 5 Destinations To Check Out During The Holidays